The world needs humanists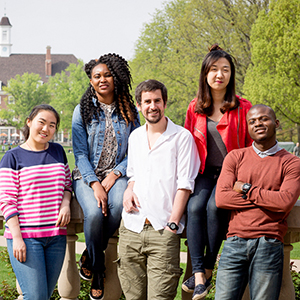 The humanities teach you:
Verbal and creative skills to solve problems
How to understand complexity
How to communicate effectively to a variety of audiences
Teamwork and collaboration
Research and information processing
The importance of diversity
In a world that's increasingly automated, people who can use words effectively are vital to building relationships and perceiving new possibilities. Countless leaders across the United States agree—Steve Jobs mentioned, for example, that humanities are crucial for technology during his presentation introducing the iPad 2. 
When you graduate with a humanities degree Illinois, you'll be well-positioned to find a job or continue your education right away. 88 percent of 2019 College of LAS humanities graduates secured a first destination—employment, continuing education, or volunteer/service positions—within six months of graduation. 
Plus, as a humanities student, you will have access to the Humanities Professional Resource Center, which offers career advising and opportunities specifically focused on humanities students. Through the center, you'll be able to find career paths that connect to your life goals, strategies for marketing your unique skills, and much more.
No matter what you want to do, a humanities degree will prepare you for your future.